Discover Blupura City 1.0
Evolution and sustainability for water in public spaces (community friendly spaces)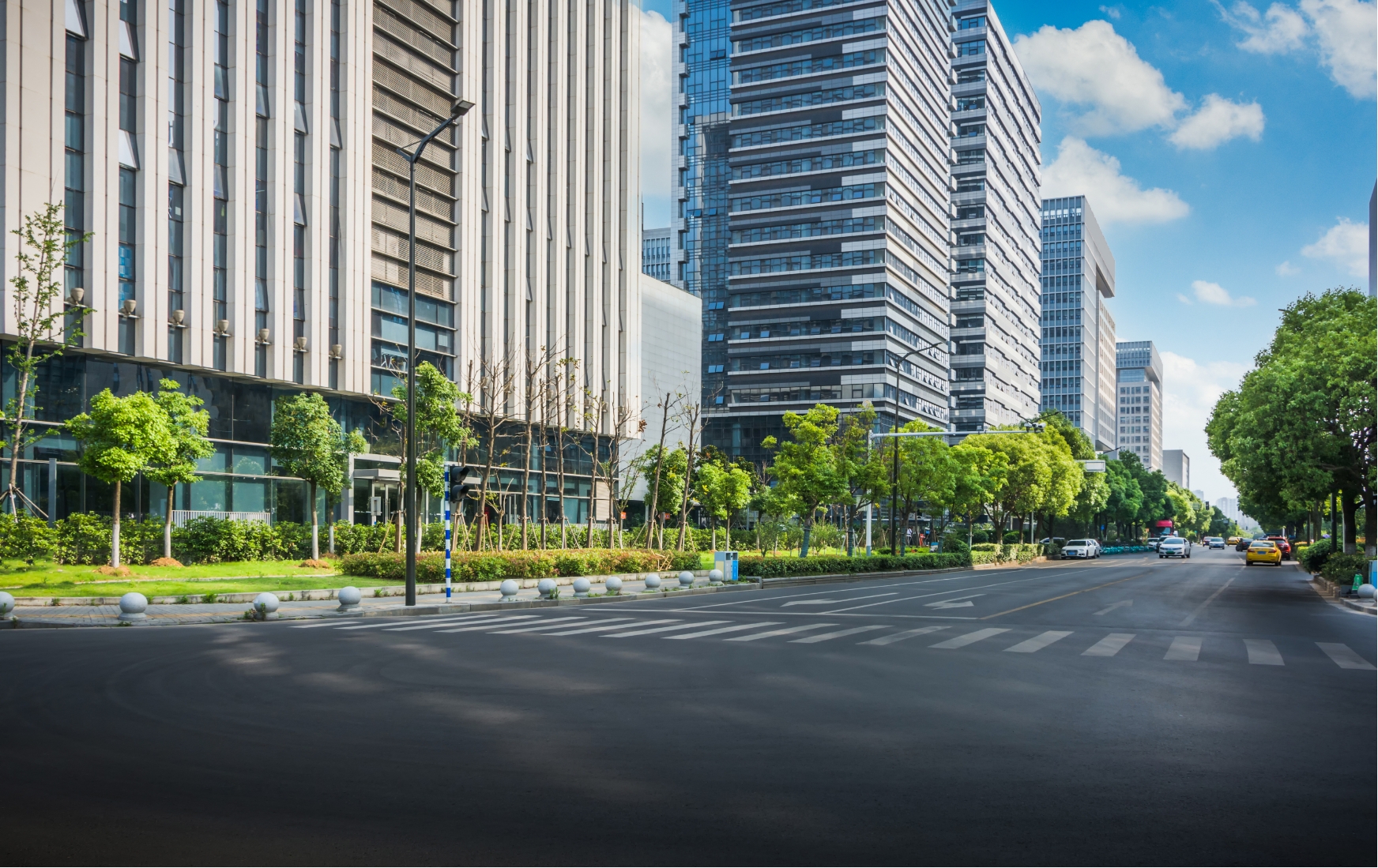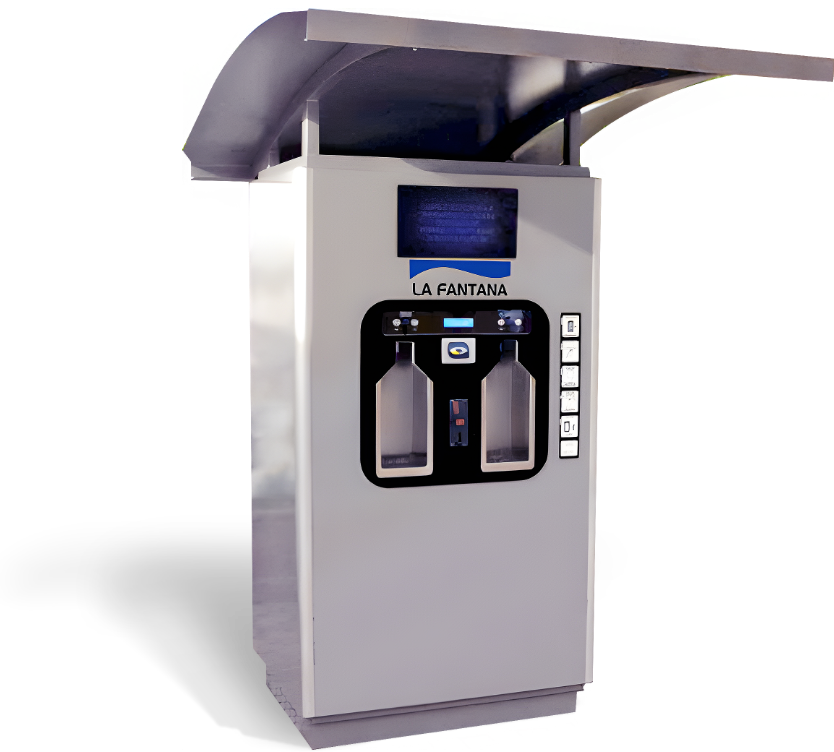 Blupura City 1.0
A PET-free water solution
For over 24 years, we have been searching, selecting and developing equipment that safely and efficiently provides good drinking water. City 1.0 is a water purifier for public spaces, designed by Blupura, one of the most experienced and innovative providers of hydration solutions in the industry. Now City 1.0 is available in Romania, thanks to La Fântâna, to evolve the way water is available to communities in public spaces.
a new public well concept, technologically advanced and specially created to provide safe and quality water in a sustainable way

The watercooler supplies cold, still or carbonated filtered water

UV sterilization – additional sanitization system mounted on the dispersion valves

Resistant to vandalism; it has very few perishable elements

Volumetric dosing function (portion control)

Insulated to operate at temperatures below 0 °C



Screen for useful information
Why choose La Fântâna solution
City 1.0 - offers the community comfort and good drinking water, close at hand, at any time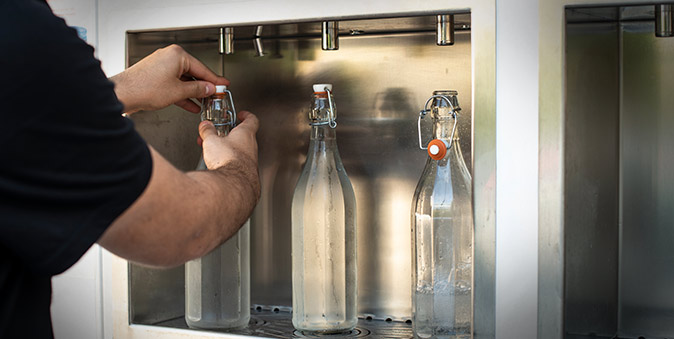 Fântâna Blupura City 1.0 far exceeds its direct function (drinking water on-the-go, impeccably filtered and sustainably transported in reusable packaging). City 1.0 can be the Fountain 2.0, fulfilling:
a social function (a possible local landmark, a meeting and socializing place)

a cultural function (a way to educate young generations in the spirit of responsible consumption of existing resources)

a protective function (water of drinking water obtained sustainably as a benchmark of increasing the quality of community life).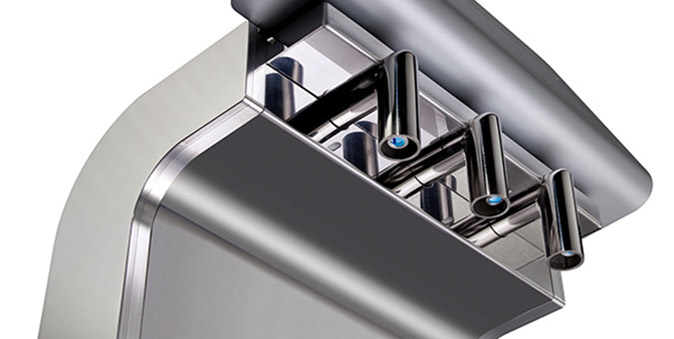 Passed through the sequence of high-performance filters, the water is cleaned of residues up to 1μm and sediments such as rust, sand and clay. At the same time chlorine and secondary chlorination compounds are adsorbed, iron, organic substances and dissolved gases are removed, giving the water its fresh and natural taste.
How you can bring City 1.0 to your community
If you want to offer La Fântâna water to your community, leave us a message and we will help you. Here's how our collaboration will work!
You describe to us the place where you want to install the system, we come there, identify the optimal position and take care of the installation
We periodically change the filters and the carbon dioxide tubes with which the water is carbonated (if you also chose carbonated water)
We sanitize the device with a dedicated team of professionals, who use ecological, tested and authorized professional products
We stay by your side and intervene whenever maintenance and service is needed

The system is and will remain the property of La Fântâna company.
The equipment will be made available and installed by our technicians and will remain for the duration of the contract under a loan regime. Optionally, we can put another vending machine next to it, where people can buy reusable aluminum containers.