Confort Max 8
Spring water subscription 8 x 8L with watercooler included
In custody watercooler (water dispenser) with heating/cooling function
New and efficient sanitation system
Monthly - 64 liters of spring water in 8 bottles of 8 liters each
Directly to your door - delivery service with bottle change
Sustainable – environmentally friendly water consumption
Packaging cost - paid upon purchase, only once; possibility to return the packaging at the end of the contract
Report available in your account
In custody watercooler (water dispenser) with heating/cooling function
New and efficient sanitation system
Monthly - 64 liters of spring water in 8 bottles of 8 liters each
Directly to your door - delivery service with bottle change
Sustainable – environmentally friendly water consumption
Packaging cost - paid upon purchase, only once; possibility to return the packaging at the end of the contract
Report available in your account
Confort Max 8
The Comfort Max 8 subscription is a sustainable La Fântâna service through which we bring you monthly spring water in an 8L reusable bottle. In addition, you receive in custody a watercooler (water dispenser), with a cooling and heating function. A La Fântâna representative installs the dispenser within an interval between 3 and 14 days from purchase, depending on the location. The installation cost (18 euros, VAT included) is automatically added to the cart with the subscription.
The 8 packages from the Confort Max 6 subscription will be paid only once, at the first purchase. If necessary, additional 8-liter bottles can be ordered. At the end of the contract, they can be returned to La Fântâna headquarters in exchange for the amount initially paid.
Note: Your subscription payment will be automatically withdrawn from your card every month. You will only need to place your order monthly, so we can make sure we deliver your water when you are at home.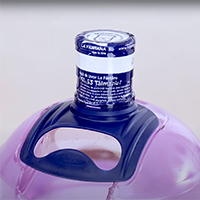 About water
The water in the 8L reusable bottles is spring water, bottled in Tălmaciu (Tălmaciu County). Sibiu). It shall be packaged without undergoing any physical, chemical, or microbiological treatment. It is an oligomineral water, with a total mineralization of less than 500 mg / l, with a pleasant and balanced taste, due to calcium and magnesium salts and a stable mineral composition. Water falls into the category of those recommended for daily consumption, having extremely low sodium content, and is also recommended for those with dietary restrictions - for example, hypertensive people.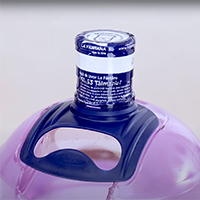 Dimensions
Cold water tank capacity – 2.5 liters
Dimensions: 39 (L) x 37 (D) x 111 (H) cm
How does the online subscription work?
1
You order the product with payment through subscription.
2
You provide your details so we can conclude the online contract.
3
When you order, you pay the first month of the subscription and the installation fee.
4
The team of La Fântâna qualified technicians comes and installs the device.
5
The subscription amount will be automatically withdrawn from your card on a monthly basis.
6
We will come to you when maintenance is needed.