Mini Barista Espresso Machine
Espressor package + 3 kg of premium coffee Kafune AROMAO, EQUILIBRIO, ARABICA
The Mini Barista espresso machine integrates a complex grinder and milk steamer
The package includes one kg of coffee beans from the EQUILIBRIO, AROMAO, and ARABICA selections
You get special accessories for making coffee
The Mini Barista espresso machine integrates a complex grinder and milk steamer
The package includes one kg of coffee beans from the EQUILIBRIO, AROMAO, and ARABICA selections
You get special accessories for making coffee
Your kit for an espresso by the book
MINI BARISTA ESPRESSO MACHINE - The machine that makes your specialty coffee at home
The Mini Barista CM5020 model is a semi-professional high-performance device that prepares coffee at home as you would drink in any specialized location. Thanks to the integrated grinding system which releases the freshness of the beans by grinding, but also to the built-in milk steamer, KAFUNE blends turn into a coffee exactly as you like it, without compromise.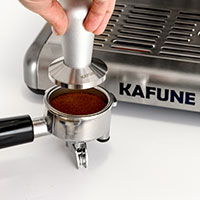 Technical specifications:
Stainless steel milk container 460 ml
Tank for water. 2.8 liters
Integrated grinder 250 g
30-step grinding level adjustment
Smart temperature control
Selection buttons 1/2 cup (30/60 ml)
Accessory for pressing coffee
Pump pressure 15 bar
Thermal Block fast heating system
2 stainless steel filters (1/2 cup)
Die-cast filter holder (Φ 58 mm)
Gross dimensions: 398 x 378 x 449 mm
Net dimensions: 340 x 330 x 395 mm
Voltage / Frequency: 220-240 V ~50 / 60 Hz
Gross weight: 10.6 kg
Net weight: 8.7 kg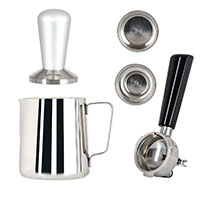 KAFUNE BEAN COFFEE PACK
KAFUNE EQUILIBRIO
KAFUNE EQUILIBRIO is the round, balanced blend between Arabica and Robusta coffee, resulting in a blend that espresso enthusiasts like it is only slightly bitter, with a low acidity and medium body.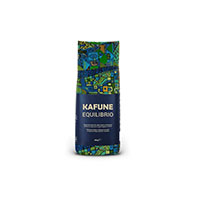 KAFUNE AROMAO
A combination of Arabica and Robusta assortments creates the ideal aroma of coffee and the features that make it memorable: light brown color, delicate cream, and taste of ripe hazelnuts.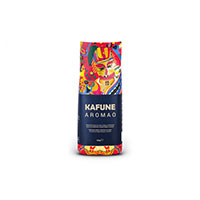 KAFUNE ARABICA
KAFUNE ARABICA is the result of the best varieties of the coffee assortment that give it its name. In this espresso, you will feel a high degree of sweetness and aroma.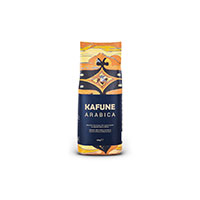 Did I make you curious?