Package Mix capsules KAFUNE
KAFUNE premium coffee: 100 capsules LB ARABICA + 100 capsules LB LIGHT + 100 capsules LB INTENSO
The pack comes with 300 Lavazza Blue compatible coffee capsules*
Shelf life of two years after packaging
The capsules contain 9g of coffee, for a stronger and more intensely flavored espresso
The pack comes with 300 Lavazza Blue compatible coffee capsules*
Shelf life of two years after packaging
The capsules contain 9g of coffee, for a stronger and more intensely flavored espresso
A coffee for every moment of pampering
KAFUNE LIGHT
A blend that makes a difference on the Romanian market, KAFUNE LIGHT gives you the taste of the coffee you love, but with less caffeine: only 50% compared to a regular blend. For those moments when you want to enjoy a premium and delicate espresso, even in the evening.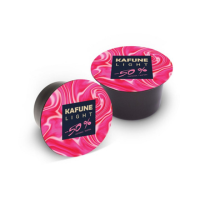 KAFUNE INTENSO
The same taste as an espresso enjoyed in Italy: that's what you enjoy when you prepare your coffee with KAFUNE INTENSO capsules. Arabica and Robusta have been combined with care and craftsmanship, so you can experience a special taste – one that is refined and at the same time, strong.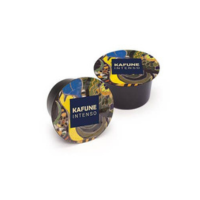 KAFUNE ARABICA
The coffee in KAFUNE ARABICA capsules was obtained from the best varieties that gave it its name. You get a drink full of flavor, with a delicate but intense taste. Its freshness is felt from the first to the last sip – no matter when and where you enjoy it.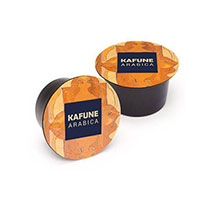 *Lavazza Blue is a registered trademark of Luigi Lavazza SPA. La Fântâna SRL is not associated with or sponsored in any way by Luigi Lavazza SPA.