Package Mix capsules KAFUNE
KAFUNE premium coffee: 200 capsules LB ARABICA + 100 capsules LB LIGHT
The pack comes with 300 Lavazza Blue compatible coffee capsules*;
Shelf life of two years after packaging
The capsules contain 9g of coffee, for a stronger and more intensely flavored espresso
The pack comes with 300 Lavazza Blue compatible coffee capsules*;
Shelf life of two years after packaging
The capsules contain 9g of coffee, for a stronger and more intensely flavored espresso
A coffee for every moment of pampering
KAFUNE LIGHT
A blend that makes a difference on the Romanian market, KAFUNE LIGHT gives you the taste of the coffee you love, but with less caffeine: only 50% compared to a regular blend. For those moments when you want to enjoy a premium and delicate espresso, even in the evening.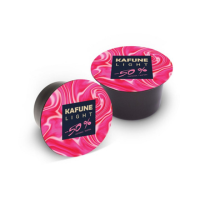 KAFUNE ARABICA
The coffee in KAFUNE ARABICA capsules was obtained from the best varieties that gave it its name. You get a drink full of flavor, with a delicate but intense taste. Its freshness is felt from the first to the last sip – no matter when and where you enjoy it.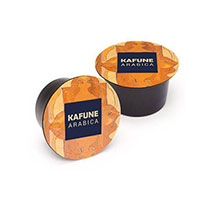 *Lavazza Blue is a registered trademark of Luigi Lavazza SPA. La Fântâna SRL is not associated with or sponsored in any way by Luigi Lavazza SPA.